It is well known that the legend of Santa Claus derived from the story of the real-life St. Nicholas. But where exactly did St. Nicholas live? He lived in a city known in his time as Myra. Today the ruins of Myra are found in the Turkish town of Demre, which is located near the Lycian coast in the province of Antalya.
There is no evidence that Myra is a particularly old settlement. Along with nearby Olympos and Patara, Myra was one of the principle cities of the Lycian League, a confederation of the city-states of Lycia which existed in the last two centuries of the first millennium BCE. No mention of the city predates the Lycian League. Therefore, Myra may only be about 2200 years old.
The Greeks of Myra have left us some impressive remnants. The theater is a definitely a must-see. It is fairly well preserved, and the Lycian rock tombs cut directly into the face of the cliff behind the theater adds a nice atmosphere to the place, as do the many stone pieces featuring carvings of theatrical masks on display next to and in front of the theater.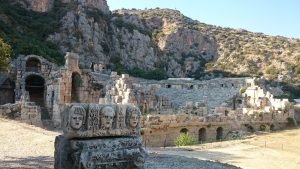 As for St. Nicholas, he came to the city a bit later during the early Christian period, of course. Born in Patara, he served as Bishop of Myra in the early 4th century and is recorded as an attendee of the First Ecumenical Council of Nicaea in 325.
The medieval church in which he was entombed is now a tourist attraction. However, it is not clear what happened to St. Nicholas's remains. Part of what are believed to be his remains were stolen by Italian sailors from Bari in 1087, and the rest shortly afterwards by Venetian crusaders. However, ground penetration scans conducted in 2017 at the church in Demre revealed what researchers believe may possibly be the hidden, secret tomb of the saint.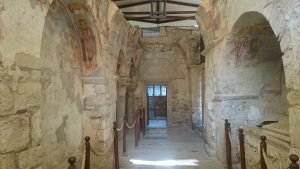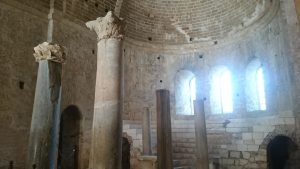 The church is a beautifully decorated early medieval basilica. It was originally built in 520 on the ruins of the church which Nicholas himself had used and has been added to over the years.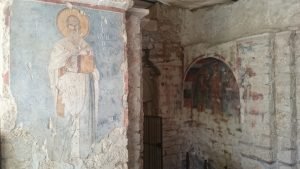 Some of the archaeological finds from the church site are on display at the Antalya Museum.
Tips for the Visitor
All of the buses which traverse the Lycian coastal route between the cities of Antalya and Kaş stop in Demre. The St. Nicholas Church (called the Noel Baba Kilise, which means "Father Christmas Church" in Turkish) is right next to Demre's bus terminal. The older ruins of Myra (including the ancient theater) are a two-kilometer walk or cab ride north of the church.
Location Map