The main town of the Greek island of Naxos is located on its western coast. It is a relatively laid-back harbor town heavily reliant on the tourists who come to sit in its restaurants next to the harbor and roam the narrow shop-lined alleys of its old town.
The town was an important settlement and trading port during the archaic period of ancient Greek history. Remnants of the archaic town can be found in the square in front of the cathedral (mitropolis) at the north end of the town. There you will see some broken columns as well as the top of a semi-subterranean enclosure.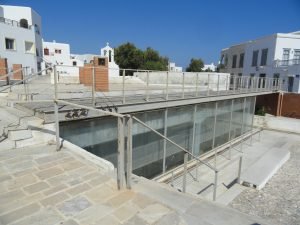 Inside the enclosure is the area of the ancient town which has been excavated. There you will see the bases of structures and burial grounds.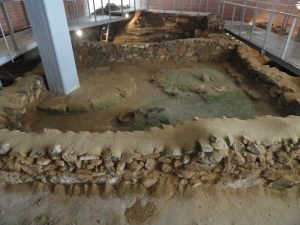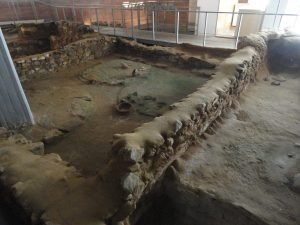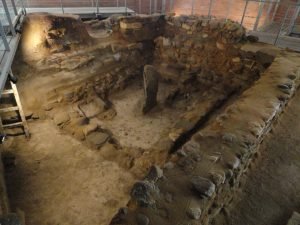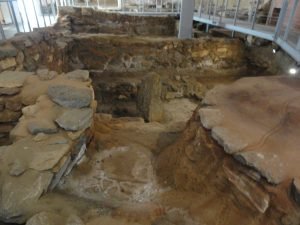 If you are looking for monumental architecture, a short walk across a causeway at the north end of the harbor (about 250 meters northwest of the excavated area next to the cathedral) will lead you to a small islet which is crowned with the ruins of a 6th-century-BCE temple dedicated to Apollo.
The only part still standing tall is a large frame resembling a monumental doorway which is today called the "Portara."
Tips for the Visitor
The main town of Naxos is, of course, the main transport hub of the island. There are ferries to and from the port there from various other Greek islands as well as the mainland port of Piraeus. There is also an airport less than 2 km south of the town.
The archaeological ruins in front of the cathedral keep normal museum hours, and a ticket costs 2 euro. The Temple of Apollo, however, is an open site with no entrance fee and can be visited at any time of day.
Location Map