The Sanctuary of Dionysus at Iria (also transliterated as Yria) is found in the midst of farmland about 3 km south of the main town of the Greek island of Naxos, and just 1 km east across the farmers' fields from the island's airport.
According to myth, it was on Naxos that the hero Theseus abandoned Ariadne after she had helped him defeat the Minotaur on Crete, and the stories say that she was then taken in by the god of wine, Dionysus, and became his wife. As wine has been a key industry on Naxos since ancient times, Dionysus was an important deity to the ancient inhabitants of the island.
The temple at the site is important architecturally. It is the oldest temple to feature the Ionic style, and Iria is therefore considered to be the birthplace of that style.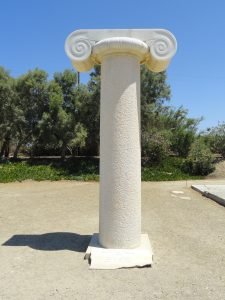 In addition to the main temple, there are some bases of other structures still visible at the site. There is also an ancient well.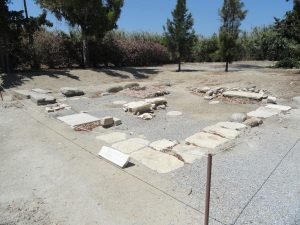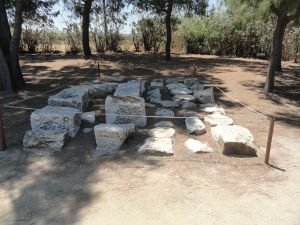 There are some visual aids to help you imagine what the site looked like in antiquity.
There is a small museum at the site featuring various finds.
Tips for the Visitor
It is definitely possible to walk there from the main town if you don't mind the 3-km hike. Follow the main road south from the town heading for the airport, but about 300 meters after leaving the southern end of town, as the main road veers right and to the west, you need to continue straight on the smaller road heading south. After 2 km, you need to turn right onto the turnoff which leads into the parking lot in front of the site, which is on the west side of the road. (You can't see the site easily from the road.)
Entrance to the site costs 2 euro.
Location Map